The Impact of Lawn Edging on Property Value
If you are a homeowner or property developer looking to achieve a successful and profitable sale, you may be exploring strategies to maximise the value and appeal of your real estate. As the old saying goes, first impressions count, and this is certainly true when it comes to property. In fact, according to recent research, the exterior appearance of a home has the power to affect its value, with 30% of people happy to pay an extra £5,000 or more for a home with a well-maintained exterior. 
Overlooked as it may be - lawn edging stands as a vital facet of exterior property maintenance, and when applied thoughtfully, can have a substantial impact on property value.
In this article, we are going to explore the benefits of lawn edging for increasing property value and recommend the best lawn edging products on the market for boosting the kerb appeal of your estate.
Lawn edging: what is it?
Lawn edging is a landscaping technique employed to establish clear and well-defined borders between soft and hard landscapes at the exterior of a property, such as walkways, flower beds, driveways, or adjacent surfaces. This practice serves both functional and aesthetic purposes and is an essential aspect of landscape design and maintenance.
The benefits of lawn edging for property value and appeal
Lawn edging offers a range of benefits that can significantly boost property value and appeal. Here's how:
Versatility: Lawn edging comes in various materials, colours, and shapes, allowing complete customisation to suit your preferences. Whether you prefer a formal, structured look or a more natural, flowing design, lawn edging can be adapted to achieve any desired aesthetic.
Kerb Appeal: One of the most immediate and noticeable benefits of lawn edging is its impact on kerb appeal. A well-defined lawn or driveway adds a sense of order and tidiness to the property, creating an attractive first impression for potential buyers or visitors.
Low Maintenance: Lawn edging helps simplify lawn care and maintenance in the long run. With clear boundaries between the lawn and other landscaping features, mowing and trimming become easier and more efficient. This reduces the time and effort required to keep the landscape looking its best, which can be a selling point for elderly buyers or those with busy jobs who aren't able to maintain a lawn themselves.
Safety and Accessibility: Properly edged lawns enhance safety by clearly delineating paths and walkways. This is especially important for families with children and elderly individuals, ensuring a hazard-free outdoor environment.
Low-Cost, High-Return Improvement: Lawn edging is a cost-effective landscaping improvement with the potential for a high return on investment. Edging materials are relatively low-cost and can significantly increase the perceived value of your property, making it an excellent choice if you're looking to enhance your landscape without breaking the bank.
Lawn edging products: our recommendations
When it comes to selecting the right edging for your lawn, it is important to ensure you know exactly what look you want to achieve, and the budget you have in mind. Below, we have listed three of our top lawn edging products that are affordable, versatile, and durable: 
Borderline
This steel edging is normally the first choice for gardeners as it is a professional grade product at an attractive price. It is suitable for defining lawns, flower borders and loose aggregate areas. Its flexibility makes it a perfect solution for creating curves and shapes by hand. Available as standard in brown powder-coated, galvanised, or untreated steel, Borderline edging is available in three thicknesses (2mm, 3mm and 5mm) and two heights (100mm and 150mm).
AllEdge
AllEdge is 5mm thick and 100mm high, and like Borderline it is suitable for defining lawns, borders, and other areas of soft landscaping.
A premium aluminium landscape edging, AllEdge offers the added durability of excellent corrosion resistance, even in coastal areas. It can also be powder coated to order, to match any RAL colour code.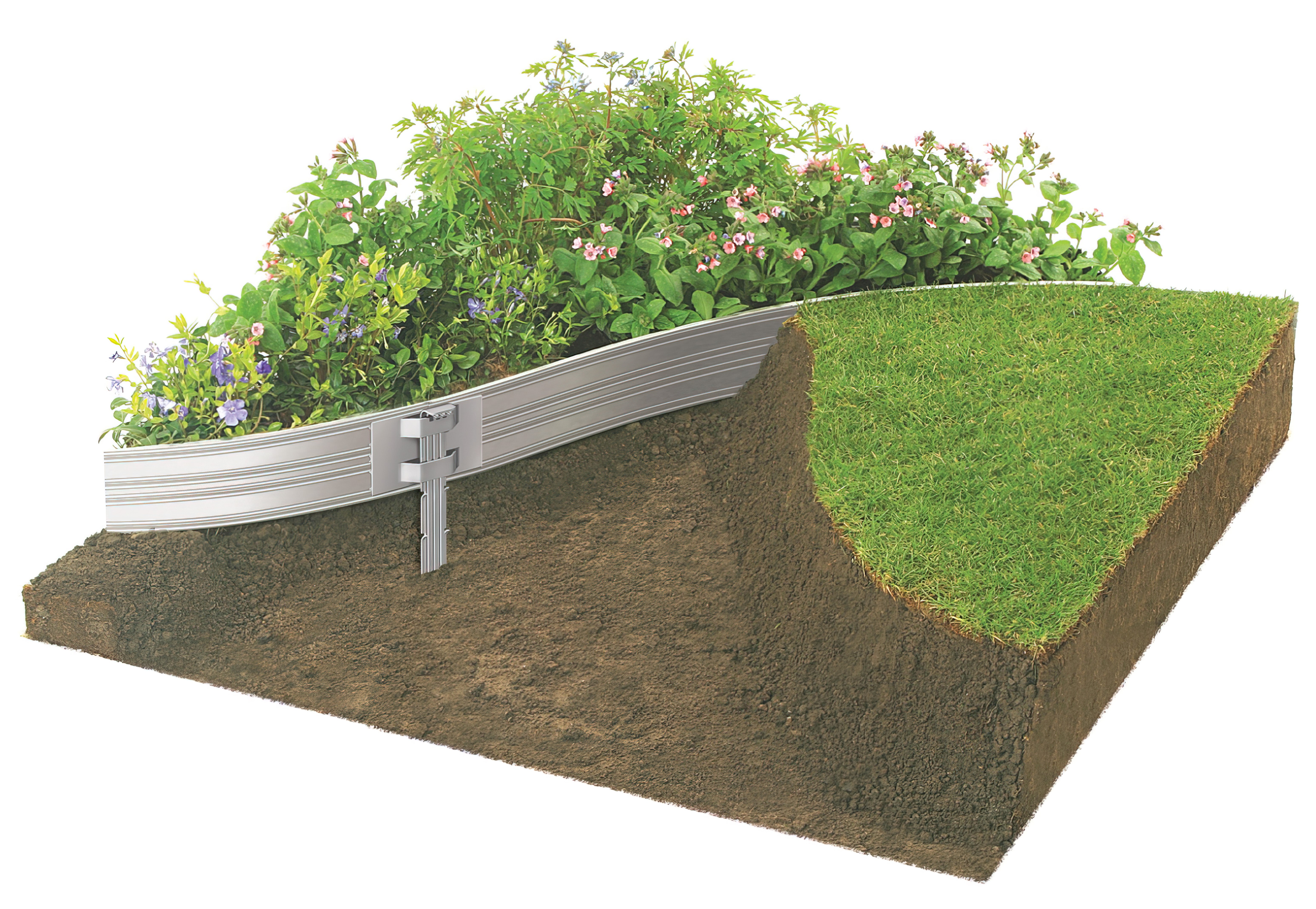 Urban
This heavy-duty steel edging is the ultimate product for flush or raised edging in prestigious garden landscaping. Standing at 150mm high, it is available in two thicknesses (3mm and 6mm) and in three standard finishes: untreated, Corten and galvanised. Powder coating to match any RAL colour and pre-forming to bespoke shapes are both available to order. View our Urban lawn edging here.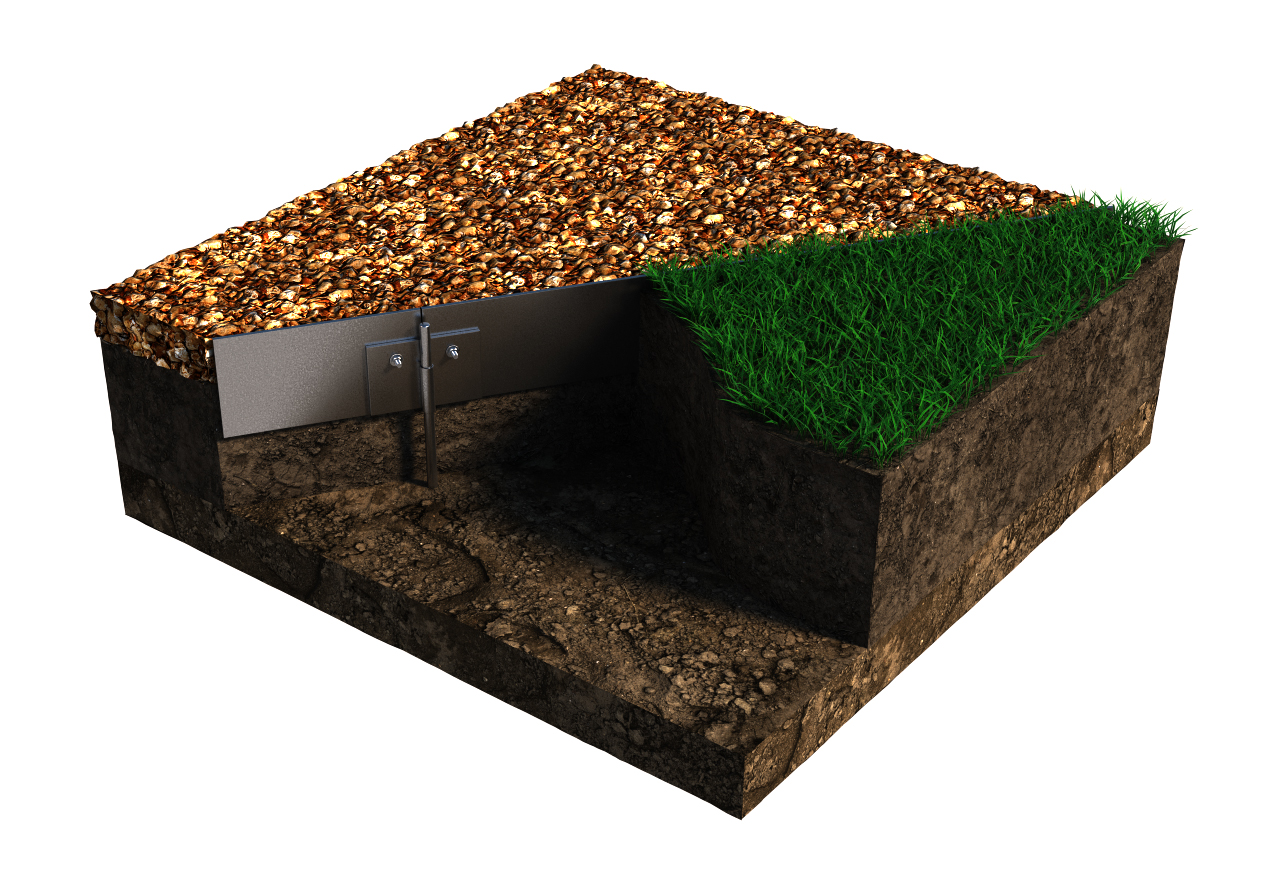 Increase the appeal and value of your property with Kinley's lawn edging range
We are a leading UK designer, innovator, and manufacturer of steel and aluminium landscape edging products. For more information on our full range of products, inspiration for your future projects and technical resources to help you specify and install metal edging, contact us at sales@kinley.co.uk or call 01580 830688 and speak to one of our advisors.